Popular with most teenagers and adults alike, our cherry wood table foosball from the French brand Petiot will give you a good time on a stable, solid and quality platform.
Is table football a sport?
You be the judge… But if the frenzied games in the games room next to the big lounge are anything to go by, it's one for your vocal chords!
You don't have to be a soccer fan or an expert in the tactics of the game, even novices will be able to play great games (as long as they are smiling in defeat).
Whether it's a two- or four-player game, a rainy day or a sunny evening, any occasion is good for a small tournament with family or friends.
So, ready?.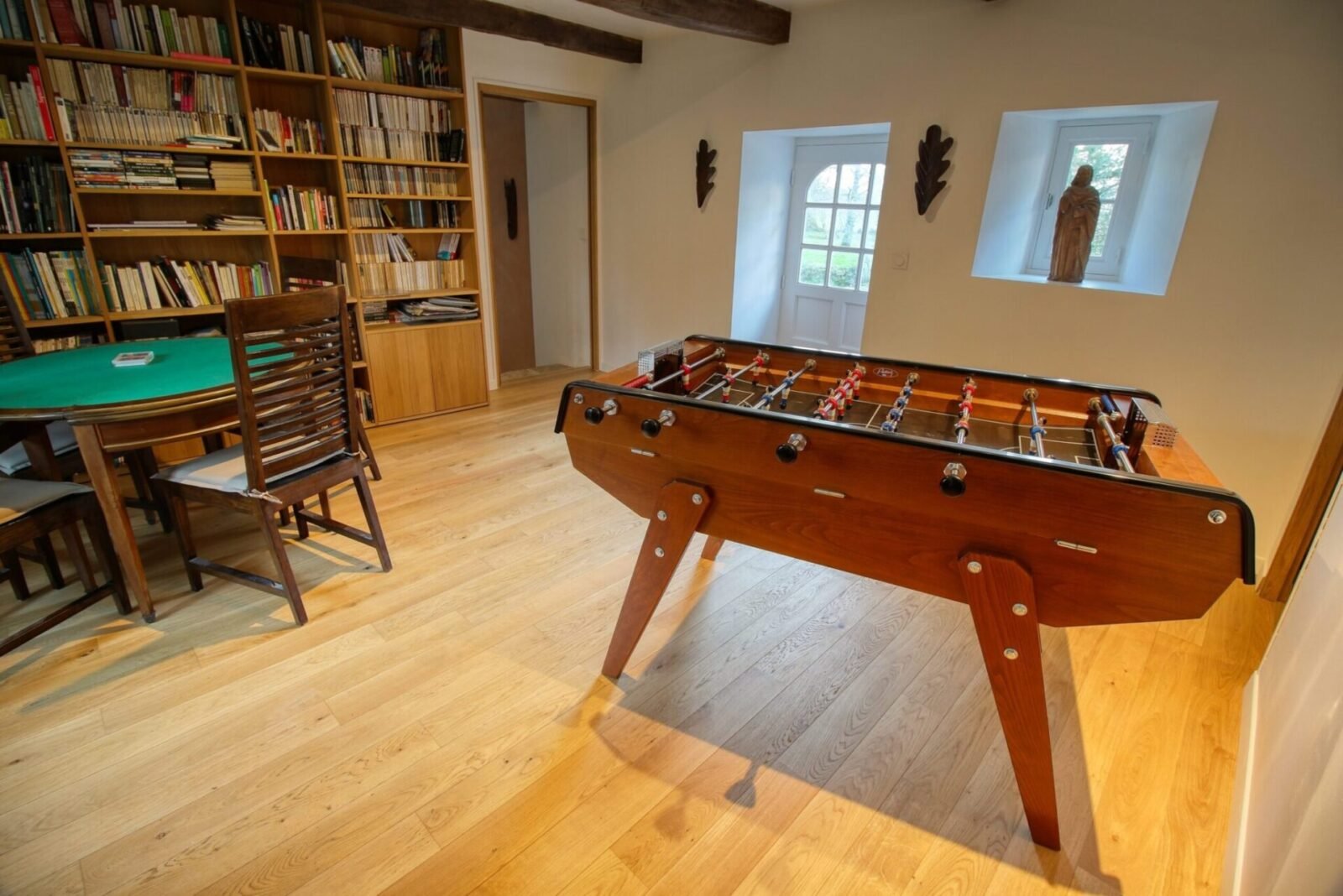 ---
---