Welcome to the Bélon oyster farm, a true treasure of western Brittany. Here you'll meet François, a kind-hearted oyster farmer who has inherited a wonderful family tradition. For over 150 years, his family has carried on the tradition of breeding the famous flat oysters of Bélon, a unique product that is the pride of this region.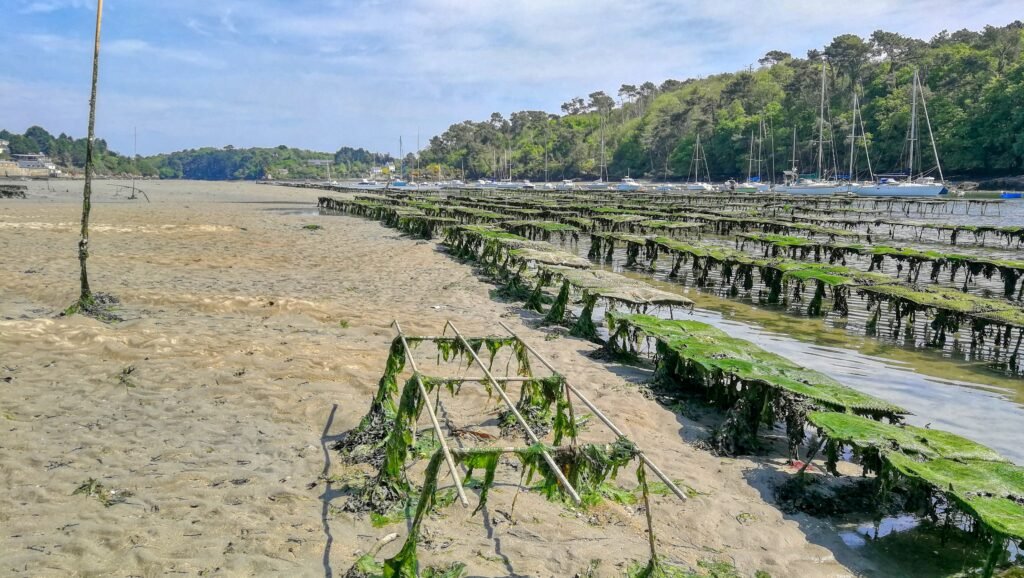 Situated on the splendid River Bélon, between fresh and salt water, this oyster farm offers an exceptional setting. François and his team welcome you just a stone's throw from Quimper, in the south of Finistère. Since the age of 11 he has dreamed of preserving this magnificent site, and you too will be won over.
Here, you'll discover the art of oyster farming, mastered by a passionate and experienced team. The Bélon oysters benefit from a unique environment, where salt water mixes with small inlets of ferruginous fresh water from inland Brittany. This subtle combination gives Bélon oysters their distinctive flavour, often compared to hazelnuts.
In the farm's beds, the oysters grow to the rhythm of the tides, filtering millions of tiny organisms and gorging themselves with nutrients. They become real culinary gems, with a fine, firm texture that delights the taste buds.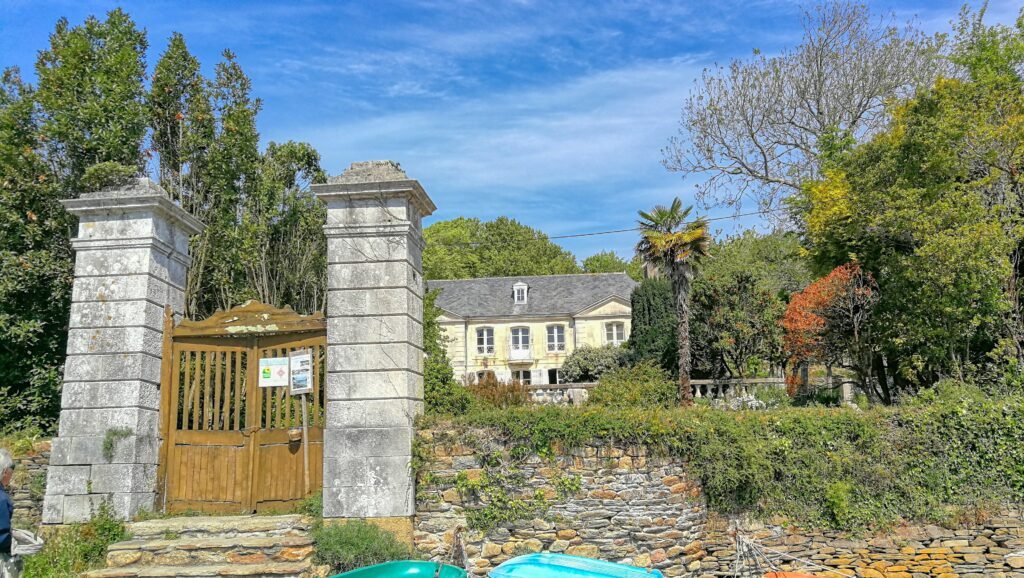 Visit the Bélon oyster farm and discover the unique history of oyster farming in the region. Since the creation of the first model oyster farm in 1864 by Auguste de Solminihac, the activity has endured thanks to know-how handed down from generation to generation.
The team's commitment to preserving this exceptional environment is palpable. They make visitors aware of the richness of this natural heritage and work to ensure that seafood farming is as traditional and natural as possible.
Last but not least, you can taste the Bélon oysters direct from the producer to the consumer. The impeccable quality of the oysters is paramount, and you'll find only diploid, natural, non-sterile oysters.
The Bélon oyster farm is a place where you can live to the rhythm of this wonderful adventure.
Let yourself be charmed by the magic of the River Bélon and the history and expertise of France's oldest oyster farm. A visit that will transport you to the heart of Breton tradition and let you savour the unique taste of Bélon flat oysters.
---
---