Welcome to the charming port of Saint-Goustan in Auray, a must-see stopover in the heart of the ria in Brittany's Gulf of Morbihan. Once a major trading port, this historic district is now a popular destination for yachting, and will win you over with its authenticity and medieval charm.
Saint-Goustan takes its name from Saint-Goustan himself, the patron saint of sailors and fishermen. The history of this port dates back to the 13th century, when the Dukes of Brittany built a bridge, a port and a castle. Two districts then came into being: the port, located at the foot of the fortress, and the upper town overlooking the port. Although the fortress has disappeared, the district of Saint-Goustan has preserved its medieval architecture and authentic character.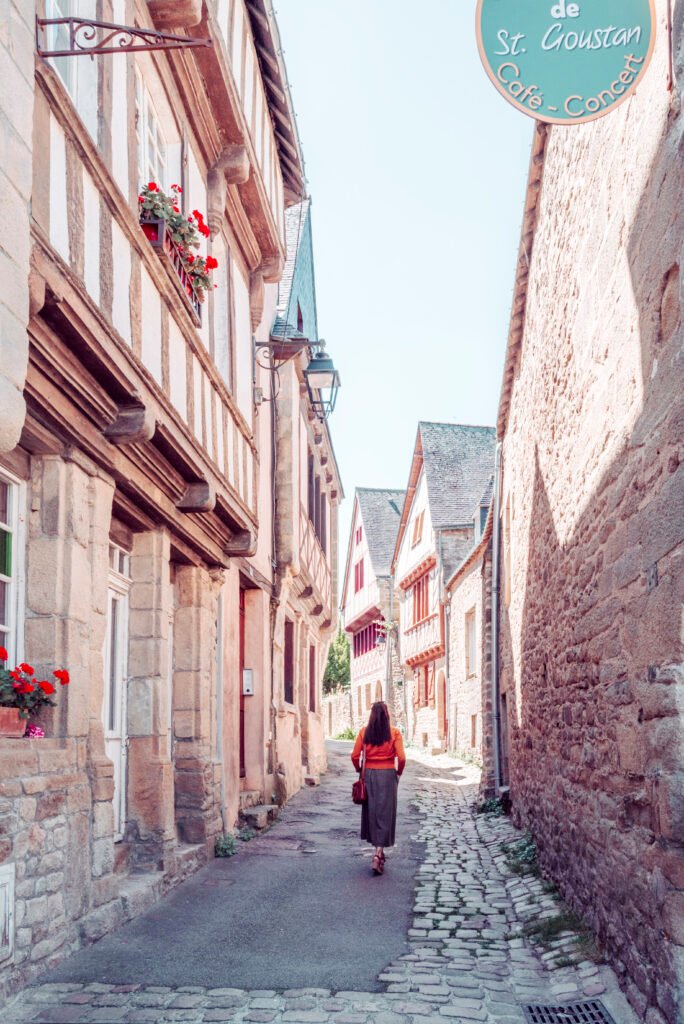 Many personalities have left their mark on the history of this port. Georges Cadoudal, the Chouan hero born in Auray in 1771, forged the character of this place. A mausoleum is dedicated to him in the charming hamlet of Kerléano, further up the town, as a reminder of his role as leader of Brittany's Chouane army during the French Revolution.
Another famous figure linked to the port of Saint-Goustan is Benjamin Franklin. Forced by the wind in 1776, he disembarked in Auray on his way to Nantes to ask for France's help in securing independence for the United States. Today, the quay where he set foot bears his name in his honour.
The port of Saint-Goustan welcomes you with its cobbled streets, plush houses and maritime atmosphere. Nestling on the River Auray between Vannes and Lorient, this charming little port offers pleasant walks. The timber-framed houses, the four-arched stone bridge and the steep streets lined with half-timbered facades bear witness to its rich historical heritage.
The quays of the port are bustling with life all year round, with flea markets and lively shows to punctuate visitors' strolls. In the evening, the harbour lights up and the terraces of the restaurants and cafés in Place Saint-Sauveur fill up. On the Quai Franklin, you can stroll through the flea markets and craft markets, while discovering the artists of the Rue du Château.
Just a stone's throw from the port, you can also visit the Catholic pilgrimage site of Sainte-Anne d'Auray, the first in Brittany. The neo-Gothic basilica, the cloister, the miraculous fountain and the Jean-Paul II space are all places to discover during your visit.
The port of Saint-Goustan in Auray is a real gem not to be missed during your stay in Brittany. Its maritime history, preserved heritage and authentic atmosphere will charm you.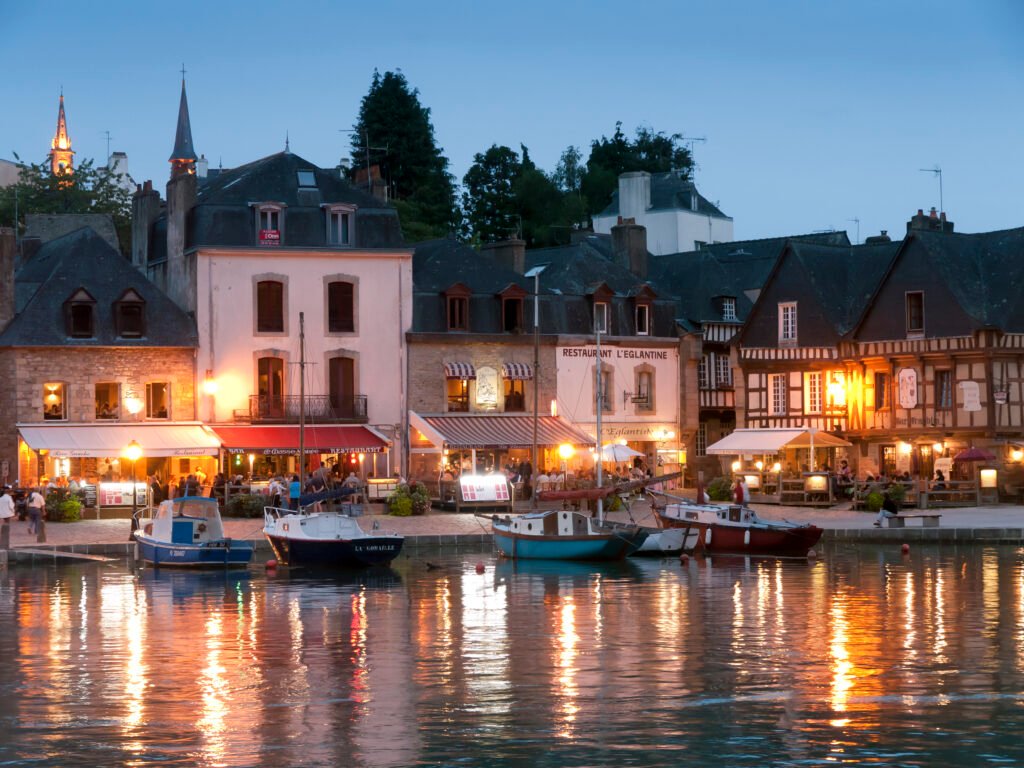 ---
---