Aaaahhh… The good salted butter of Brittany! Discover this delicacy before a day's walk on the coastal paths, or a sailing trip when the wind is full of sea spray and the sails are slapping. A sweet treat for breakfast on your slice of Uncle Fafa's "Bee & Cicada" bread.
Ingredients
One jar of powdered sugar jam
50g butter
1 level teaspoon of fine salt
70cl of whole milk (vary according to the desired texture)
Recipe
In a frying pan, melt the sugar directly over high heat, stirring constantly with a wooden spatula, the caramel should never turn dark brown.
Once all the sugar cubes have melted, remove the pan from the heat and add the butter, being careful not to let it splash, and continue to stir.
Return the pan to the heat and add the whole milk. Once your mixture is creamy and smooth, pour it into your jam jar. It looks very liquid but will set as it cools.
Keep in a cool place.
Serve cold.
Caution: Be very careful with the creation and handling of pure caramel, the temperature is very high. Never touch or lick the spoon or the molten contents.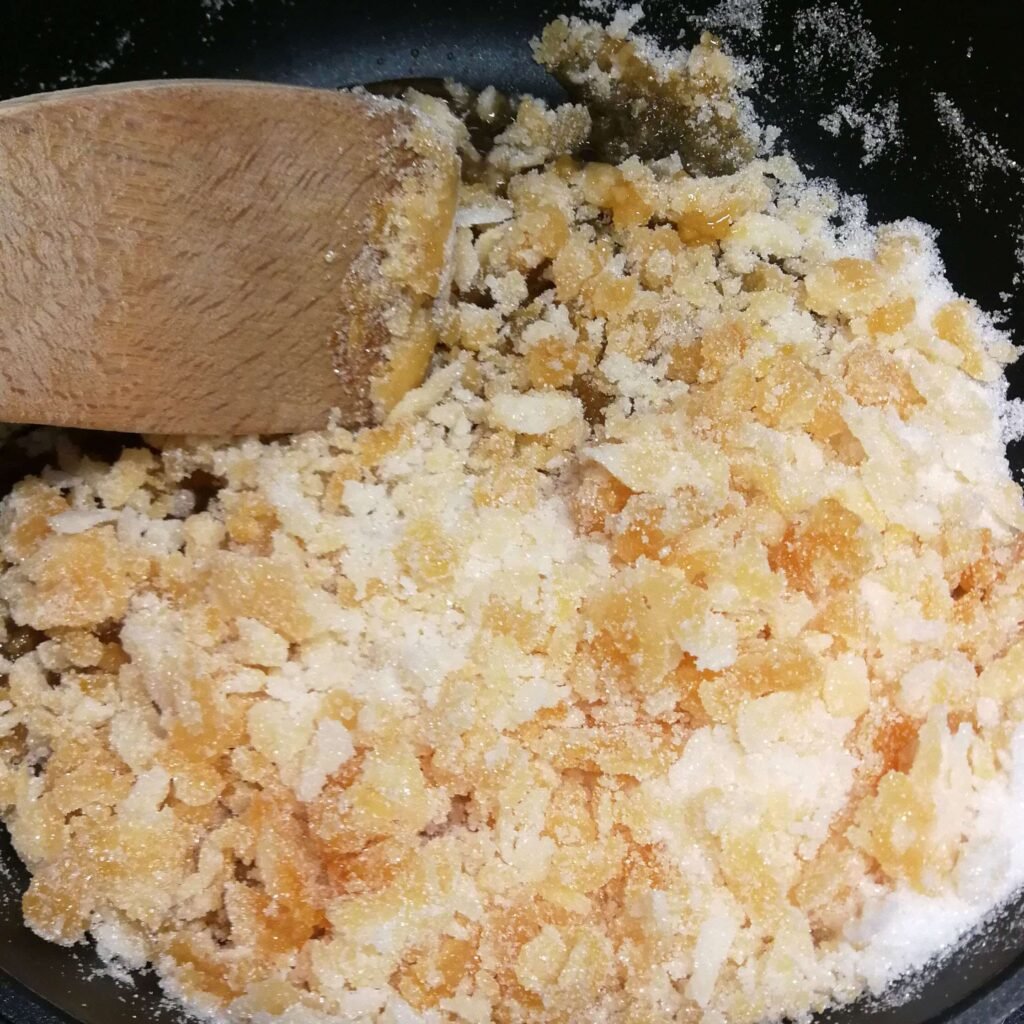 ---
---